This content is brought to you by GJW Direct – specialist boat insurers
When you think about living on a narrowboat, do you think of the warm breeze of the summer evening, cute spring wildlife and tasty barbeques? Even though these sound lovely, don't forget about how you will deal through the winter months too. If you choose to continue living on your vessel throughout the colder months, then it's best to be prepared.
However, don't let the cold put you off, the winter waterways are often very quiet and peaceful, so it's the perfect time to escape in serenity. It is, however, important to stay warm and safe during these months. Read through our top tips on how to keep yourself and your narrowboat warm in winter…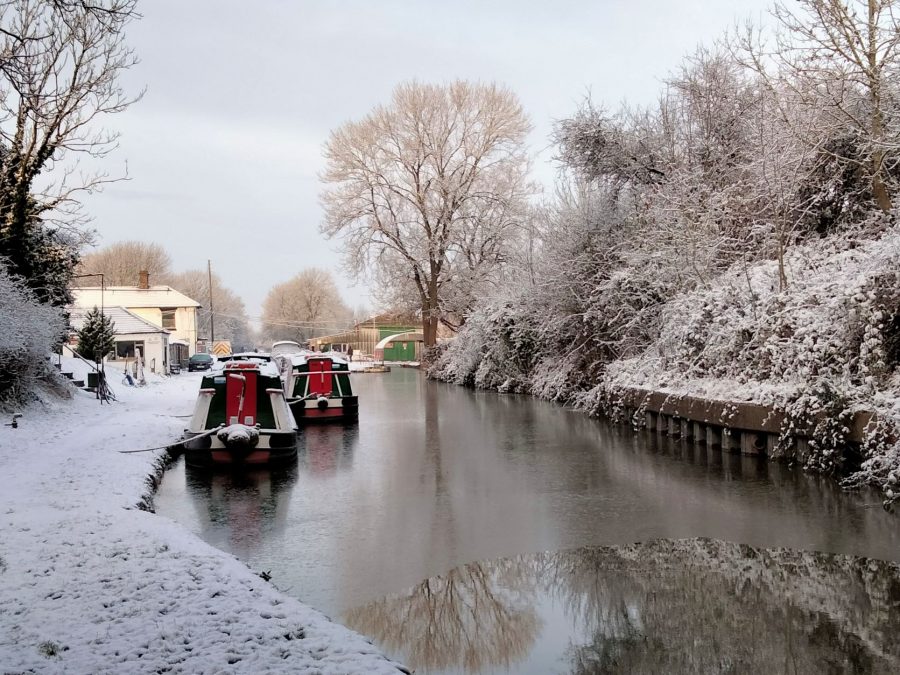 Keep your surroundings familiar
This is an important pointer for all seasons, but especially in the winter, as days are shorter and weather can be more extreme and unpredictable. Keeping your surrounding area familiar when mooring is key to a safe and secure experience. If the weather takes a turn for the worse then it's helpful to know there is a shop nearby, should you need any urgent supplies. Also, if you want to escape the boat for the night, due to feeling unsafe or too cold, then it's nice to know there is a hotel nearby, just in case.
Avoid burst pipes
When temperatures begin to drop, there can be a possibility of pipes bursting, which can cause running water to be stopped, along with other issues. To prevent this as much as possible, you should turn on the central heating and maintain the temperature within your narrowboat to at least 10 degrees centigrade, also try to insulate any exposed pipes within your vessel.
Avoid any breaking ice
When the weather is cold and icy your surrounding area may become frozen over. If this happens it's probably a good idea to just stay where you are and avoid cruising into it. Doing so may cause serious damage to your vessel, the exterior and its engine. Forcing your way through the ice could also damage your neighbour's boat and they won't be best pleased about that – plus you'll want to keep them on your side in case you have to borrow anything warm.
Stock up on the essentials
You never know when the weather may turn, so it's a good idea to keep your cupboards properly stocked with the essentials such as food, bottles of water, diesel, gas bottles, coal, wood, a first aid kit and items to help you stay warm.
Heating
One thing you'll definitely want throughout the colder months is some heat and there are three ways to do this:
Gas central heating: this allows you to heat radiators, as well as provide hot water from a gas bottle.
Diesel-fired central heating: this is very simple to operate and can work under a timer, it is basically the same as central heaters in a house.
Multi-fuel stoves: these come in a range of styles and at different price points, they are easy to install and use, making them a very popular option. They work through dry heat using (smokeless) coal or wood.
It is important to get your boiler/ gas appliance serviced annually by a Gas Safe registered engineer.

If you're on the look out for narrowboat insurance, receive a quote in minutes with GJW Direct. It couldn't be simpler – choose to buy online or request a callback from one of their friendly team members. Click here